Skip to Content
Air Conditioning and Heating
Auto Air Conditioning & Heating Services
A reliable climate control system is essential for safe, comfortable, everyday driving. If your vehicle's heating and air conditioning is acting up, let our technicians revitalize its performance. Tops Tire and Wheel provides quality automotive air conditioning and heating solutions to drivers in El Paso, TX, and the surrounding areas. We're here to help ensure your heating and cooling are up to the task all year round. From extensive repairs to preventative maintenance, we'll give your vehicle the professional care it deserves. Contact us to schedule heating and A/C service with us today.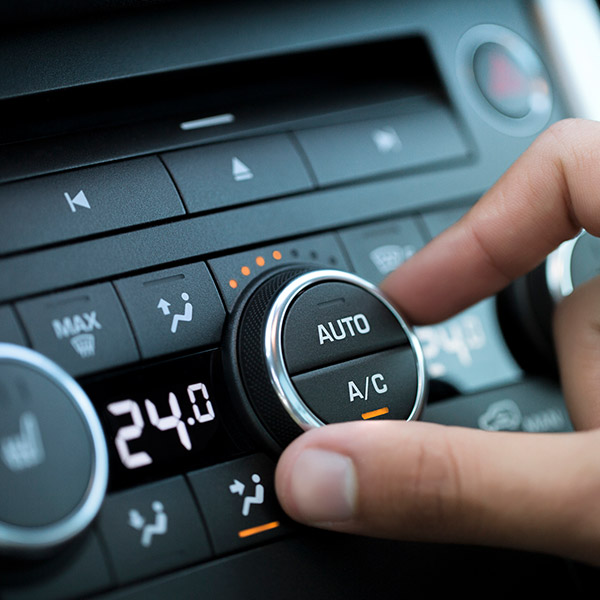 Comprehensive Diagnostics and Repair
When you're experiencing issues with your heating or air conditioning, turn to the pros at Tops Tire and Wheel. You can depend on us to deliver routine maintenance, expert diagnostics, and emergency repairs that will keep your vehicle cool in the summer and warm in the winter. While climate control problems can often be obvious, it's important to ensure your heating and cooling system is inspected regularly to not only maintain peak performance but also to help prevent issues from developing or worsening over time. Some indications your heating and air conditioning system needs service can include:
Unpleasant Odors From Air Vents
The Heating System Produces Cold Air
The A/C System Circulates Warm Air
Overall Weakened Airflow, Even at the Highest Setting
The Defroster's Functionality is Inefficient
Heat/Cool Air Doesn't Circulate While Your Vehicle Idles
Our Commitment to World-Class Auto Service
If you suspect your vehicle's climate control system needs a tune-up, our technicians will perform a comprehensive evaluation that inspects the efficiency of every component, including internal controls, belts, compressors, condensers, coolant levels, valves, seals, and much more. Restore the integrity of your heating and A/C system and be prepared for the weather all year long. For the ultimate in performance and a smooth, pleasant ride, partner with Tops Tire and Wheel. Schedule your auto service with us today.