Skip to Content
Steering and Suspension Services
Your vehicle's steering and suspension system play a significant role in promoting safe, pleasant riding conditions and maintaining driving performance. The level of vehicle comfort and control is largely dependent on the condition of the steering and suspension system. At Tops Tire and Wheel, we provide expert steering and suspension services for drivers throughout El Paso, TX, and the surrounding communities. If you're experiencing stiff, unsteady steering or excessive bouncing or swaying while driving, have our skilled mechanics inspect your vehicle's steering and suspension system. From minor adjustments to replacements and repairs, we'll provide you with the reliable, cost-effective service you deserve so you can get back on the road in confidence. Learn more today.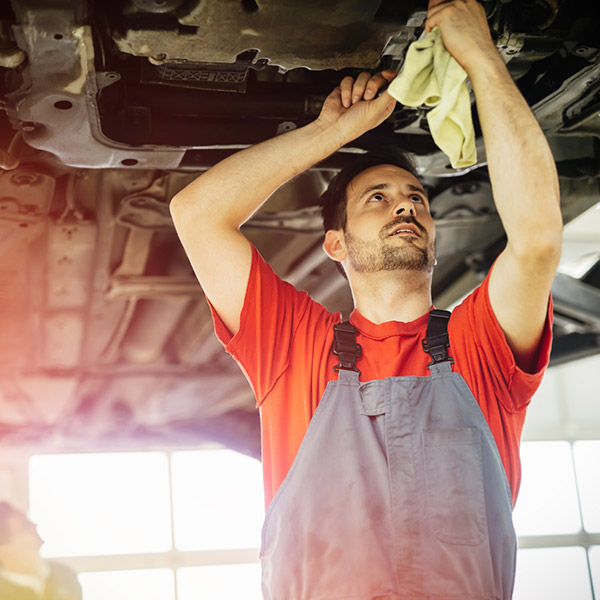 Your Full-Service Steering and Suspension Solution
Our extensive industry experience combined with state-of-the-art diagnostic equipment allows us to accurately identify any issue you may have with your steering or suspension. Whether you're experiencing a much rougher ride or it's been a while since your vehicle has been serviced, having your steering and suspension system inspected at least once a year helps mitigate safety risks and prevent costly repairs in the future. Our trained technicians will examine all the varying components involved in the steering and suspension system, including:
Ball Joints
Inner & Outer Tie Rods
Shocks and Struts
Power Steering Belts
Power Steering Fluid Levels
Tire Alignment Issues
And Much More
Schedule Your Auto Service With Us Today
At Tops Tire and Wheel, we've been a leading supplier of high-quality automotive parts and services for over four decades. No matter what make or model you have, our expert mechanics have the knowledge and resources to ensure your vehicle stays in great shape. For the ultimate in vehicle safety, comfort, and performance, stop by one of our locations. Contact us and schedule your appointment today.