Skip to Content
RV Services Local Highway Adventurers Count On
Keeping your recreational vehicle (RV) in top condition ensures you drive safely and have the smallest chance of automotive issues while cruising around the country. Tops Tire and Wheel offers El Paso, TX exceptional RV services to restore and maintain your vehicle's tires, engine, and other parts. We cater to RV owners with various traveling goals and habits, including weekend explorers seeing their home state's scenic highways and nature enthusiasts taking their families to parks for comfortable camping. Whatever your RV adventures might be, you can trust our technicians and automotive specialists with repairs, maintenance, and tires.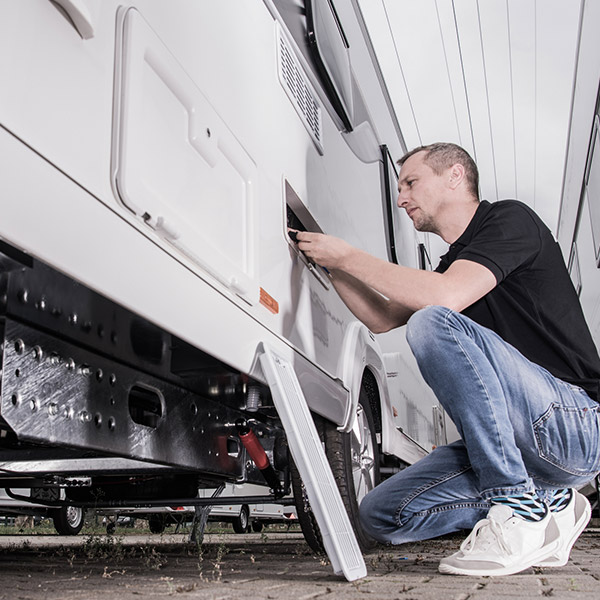 Reliable RV Repairs & Maintenance
Tops Tire and Wheel understands how essential professional automotive service is to keep your RV's wheels turning and your engine running smoothly. Our team performs a wide array of maintenance services, including oil changes, tire rotations, brake checks or replacements, and tune-ups. These periodic services let you drive safely with reliable performance and better RV longevity. If you run into an issue with your RV's engine, radiator, or another component, we can diagnose the source of your problem and carry out repairs quickly and thoroughly. Our automotive service location is proud of our work quality, and we pair our skills and expertise with top-tier customer service.
Tires From the Auto Industry's Trusted Brands
Your RV's tires need attention just as much as the rest of your vehicle's moving parts. Worn tread and cuts or pits in your rubber put your driving safety at risk and may leave you stranded on the side of the road. Let our tire experts help you match your RV with perfect tires for your needs, whether you take your RV through national parks or stick to highways and city streets. We have a tire selection from the auto industry's most trusted brands and keep our prices competitive to ensure you always have access to affordable tires. If you need a tire rotation, patch, or inspection, our team covers all these services.
Trust Tops Tire and Wheel in El Paso, TX
Don't ignore a strange engine sound or let your RV tires go bald. Tops Tire and Wheel can keep your recreational vehicle running safely and dependably year-round with outstanding RV services and vehicle expertise. We provide service for RVs in all makes and models, and our team maintains transparency throughout the process to inform you of any issues and recommend services your vehicle needs.