Skip to Content
Muffler and Exhaust System Repair
Trust Us for Quality Muffler and Exhaust System Services
The muffler is among the most important components of a vehicle, and this part is indispensable for a functioning exhaust system. Unfortunately, muffler problems are common and can cause quite a headache. At the first sign of an issue with your exhaust system, reach out to Tops Tire and Wheel. We specialize in a range of muffler repair services, and we're dedicated to getting your car in ship shape without delay. Find out when and how to visit your local El Paso, TX service station.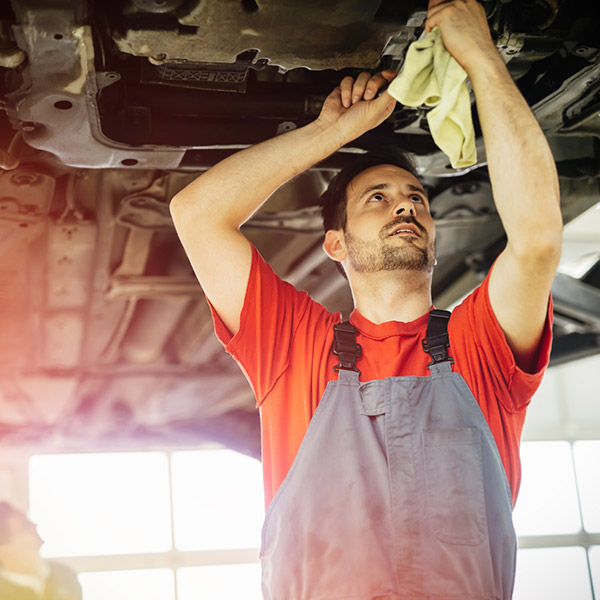 Do I Need Muffler Repair?
How do you know when it's time for muffler repair or replacement? Most mufflers will take you anywhere from 40,000 to 80,000 miles, but after that, it's probably time to get your system checked out. Some mufflers and exhaust systems will require service before hitting that mileage range. If you've noticed any of the following signs, reach out to Tops Tire and Wheel for an appointment:
Unexplained clunking noises
Exhaust is louder than normal
Condensation comes from the exhaust pipe
Engine misfiring or rattling
Dragging or damaged tailpipe
Strange smells coming from the exhaust
Talk to Our Muffler Repair Specialists
A broken muffler may not seem like cause for immediate concern, but if left unchecked, a damaged exhaust system can spell danger for you and your passengers. If there's a problem with your muffler, major or minor, don't hesitate to give Tops Tire and Wheel a call. Our friendly team would be glad to put your vehicle on our schedule at the earliest possible date. Keeping you, your vehicle, and other motorists safe is our top priority!