Skip to Content
BFGoodrich Tires – Superior Grip & Control
As the premier auto repair, tire, and wheel center in the El Paso, TX area, Tops Tire and Wheel carries a large selection of tires from the industry's most trusted brands, including BFGoodrich. BFGoodrich is an American tire company manufacturing some of the highest-quality tires the market has to offer. Since its inception, BFGoodrich has passionately taken a performance-driven approach, producing tires designed for superior grip and control. Developed and built by enthusiasts, BFGoodrich tires are meant to bring more performance – and more fun – to the driving experience. Explore our selection of BFGoodrich tires today.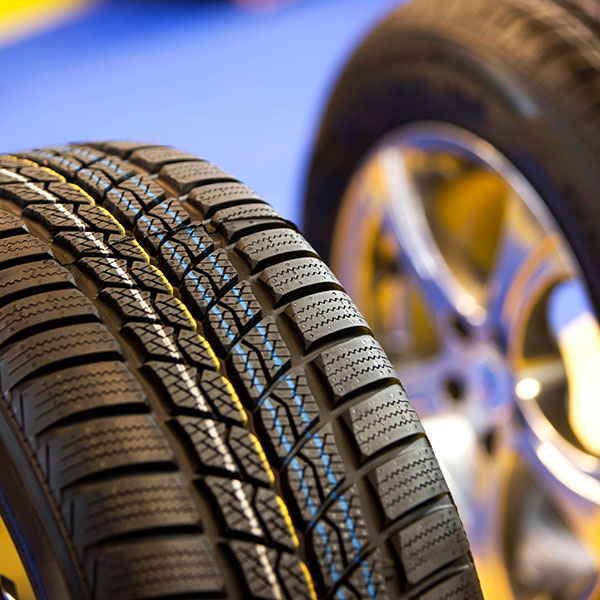 Designed & Developed for Spirited Driving
No matter what thrill you're pursuing – whether on or off-road – BFGoodrich tires will ensure your vehicle is up to the challenge. With a rich history of success and achievement, BFGoodrich has developed a complete line of tires for any make, model, and driving condition. When you partner with Tops Tire and Wheel for your new set of tires, we'll help you determine the best choice for your particular vehicle. Our featured BFGoodrich tire models include:
BFGoodrich G-Force Comp-2 A/S
Accelerate Faster – Best wet and dry traction vs. leading tire competitors
Brake Shorter – Stops up to 15 feet shorter on wet roads and up to 5 feet short on dry roads vs. leading tire competitors
Control In All Seasons – Better snow traction than leading tire competitors
BFGoodrich All-Terrain T/A KO2
20% Tougher Sidewalls – Features race-proven CoreGuard Technology to handle the most demanding road hazards with confidence
Longer Treadlife On and Off-Road – Extends your pursuit of adventure
Aggressive All-Terrain Traction – Exceeds RMA Severe Snow Traction Performance requirements
Quality Products, World-Class Service
Tops Tire and Wheel has been in business since 1980, serving the automotive needs of customers in El Paso, TX and the surrounding areas. We offer a wide range of auto services, from new tires and wheels to repairs, routine maintenance, and much more. We have spent the past four decades building a distinguished reputation for providing the highest quality products and world-class automotive service. As an industry leader, we are committed to fulfilling the driving demands of car owners and enthusiasts throughout the El Paso area. Stop by the shop or schedule an appointment online today.