Skip to Content
Take Care of Your Vehicle's Defense Against Overheating
Whether we're talking about your vehicle, a kitchen appliance, or your air conditioner, overheating is never a good thing. In cars and trucks, the radiator is what keeps the system cool and able to perform at its best. However, radiators are just as prone to damage and malfunctions as any other part of your car. If you're concerned about overheating, don't hesitate to reach out to Tops Tire and Wheel for repair and replacement services. Our technicians based in El Paso, TX are well-versed in all makes and models, and we'll be able to get your vehicle's radiator up and running again.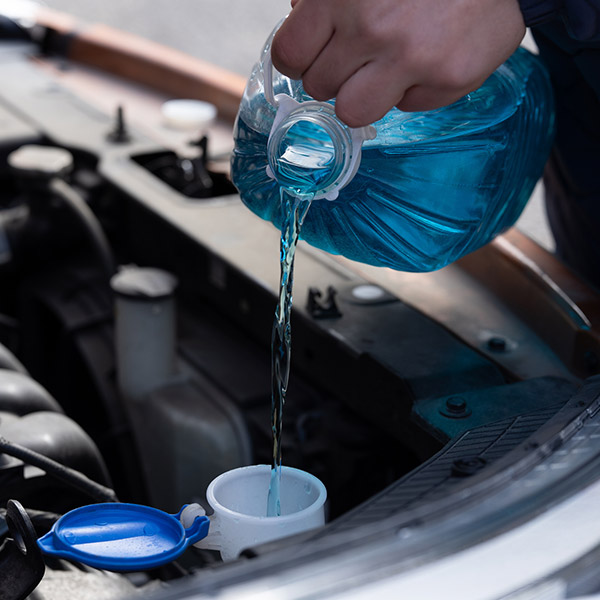 Learn More About Your Radiator
If we find a problem with your radiator, our mechanics may need to replace one or more parts. We'll evaluate the entirety of the radiator and determine which of these pieces need repairs:
Radiator – The entire radiator could go out if it doesn't have enough fluids. In general, radiator fluid should be replaced at least every two years.
Radiator Hoses – Hoses connect the system to a current of coolant. If a hose breaks, you'll need immediate repairs.
Water Pump – The water pump moves the coolant through the system. Without proper cooling, the radiator won't be able to keep your system from overheating.
How Do I Know I Need Repairs?
So, how do you know when it's time to come in for repairs? At Tops Tire and Wheel, we recommend giving us a call at the first sign of trouble. However, we know most people don't want to "cry wolf" when it comes to car trouble. Look for these warning signs that something is wrong with your radiator, and reach out to us right away:
Leaks
Have you found unexplained puddles under your vehicle? If these puddles are green, red, yellow, or orange in color, you may have a dangerous coolant leak.
A Drop in Temperature
A radiator shouldn't be cold to the touch after your car has been running. A cold radiator usually means there's a clog somewhere.
Overheating
In some cases, damaged radiators fail to do their job and allow the engine to overheat. If you notice any visual signs of overheating or smell something burning, your vehicle will need repairs right away.
Warning Lights
If the low coolant light pops up on your dashboard, give our team a call about topping it off. If the light still doesn't go off, we may need to complete additional repairs.