Skip to Content
Expert Wheel Alignment From Tops Tire and Wheel
One of the best ways to extend the life of your tires and improve your vehicle's handling is through professional wheel alignment. Wheel alignment services not only ensure a smooth, efficient, and safe ride, but the alignment process can also eliminate many hazards such as uneven tread wear, damage to the suspension system, and other unsafe driving conditions. At Tops Tire and Wheel in El Paso, TX, we have specialized in tire and wheel alignment services for over four decades. If you're experiencing issues or it's been a while since your wheels have been aligned, schedule your appointment with us today.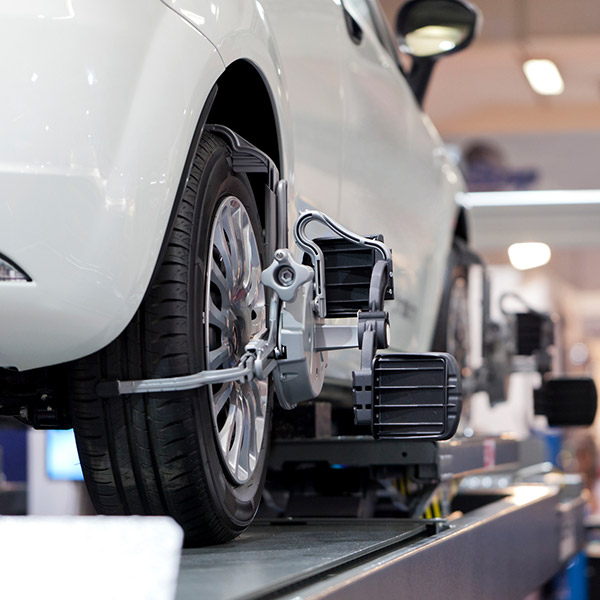 Automotive Experience You Can Trust
It's recommended to align your wheels at least once a year. If your tires squeal or are unevenly worn, or if your vehicle pulls to one side while driving straight, it's a good time to call the tire and wheel experts at Tops Tire and Wheel. Don't ignore the signs! Misaligned wheels can cause unnecessary damage to other components, poor fuel economy, and an overall unpleasant, unsafe driving experience. When you bring your vehicle to our auto service center, our experienced mechanics will conduct an evaluation to determine the best alignment option for your vehicle and use advanced technology to precisely restore your wheels to the proper alignment.
Your One-Stop Automotive Service Shop
Established in 1980, Tops Tire and Wheel is an industry-leading provider of superior automotive products and services available in the area. We are committed to serving our communities by ensuring customers receive the highest standards in auto service and support. Every driver deserves to be behind the wheel of a safe, reliable vehicle. If you suspect your wheels need an alignment, contact us today. We're here to help.