Skip to Content
Your Trusted Check Engine Light Solution
The stress and uncertainty caused by the dreaded glow of a check engine light can be overwhelming. When the check engine indicator illuminates your dashboard, your vehicle could be signaling many possible issues. If your check engine light is on, don't panic but don't let it go ignored. The expert technicians at Tops Tire and Wheel are here to accurately diagnose and resolve the problem. We have served the driving needs of residents in El Paso, TX, and the surrounding areas for over four decades, and we have the knowledge and extensive experience to ensure your car operates at its peak performance. From routine maintenance to emergency repairs, you can count on us to ensure your engine is thoroughly cared for so you can get back on the road with confidence. Contact us to schedule auto service today.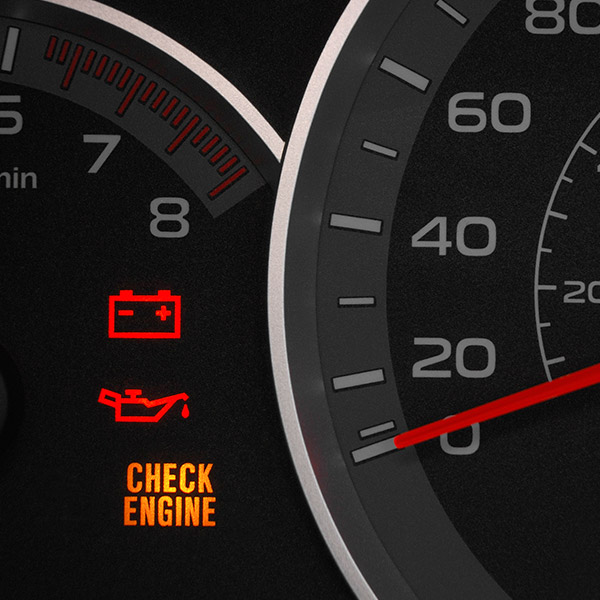 Turn to the Pros at Tops Tire and Wheel
Virtually every driver has experienced the frustration of a check engine light at some point. Unfortunately, there is no obvious solution to the underlying cause once a check engine light turns on. The good news is that Tops Tire and Wheel has the advanced equipment and expertise to easily diagnose and repair any issue involving a check engine light. Because an engine is comprised of hundreds of intricate components, the exact reason a check engine light comes on can be rather ambiguous, and you should seek prompt service from a professional. We strive to provide not just the comprehensive automotive services our customers deserve; we perform our specialized services at a price you can afford. Stop by one of our locations or schedule an appointment online with us today.
Quality Auto Service Since 1980
Tops Tire and Wheel is committed to offering drivers the best automotive services available. Established in 1980, we have built a solid reputation as a reliable source for world-class automotive products and services, from tires and wheels to advanced diagnostics and repair. If you're dealing with a check engine light, don't delay – we'll have your vehicle firing on all cylinders.