Skip to Content
Electrical and Electronic Systems
Electrical and Electronic System Services in El Paso, TX
Modern cars, trucks, and SUVs require complex electrical systems to function. Tops Tire and Wheel in El Paso, TX performs all sorts of electrical and electronic system services. Problems with your electrical system can range from a minor wiring problem to more serious issues that could prevent your vehicle from starting. Some of the most common electrical issues are failing entertainment systems, defective windshield wipers, dim headlights, and problems with your power seats. Some of these issues may seem like a mere inconvenience, but the underlying issue could be much more dangerous. If you notice any electrical issues with your vehicle, schedule an appointment with our mechanics immediately.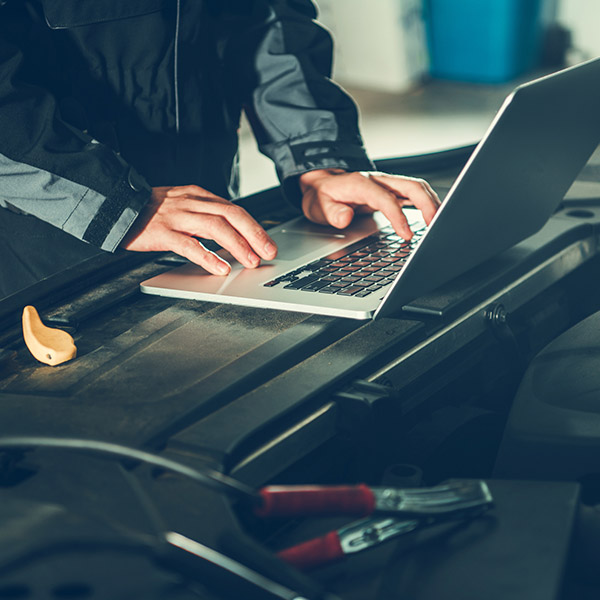 What Do Electrical and Electronic System Repairs Involve?
You may be wondering what qualifies as an electrical problem. Anything that runs off the power or is automatic is likely an electrical issue, although that's not always the case. When you have problems with your electrical system, there are many different solutions depending on the issues. The mechanics at Tops Tire and Wheel will suggest the repairs that will most directly address the problem your vehicle has. Many different components of your vehicle will fall under the umbrella of electrical and electronic system repairs, though. These issues include:
General diagnostics
Entertainment and audio
Starter repairs
Cruise control
Alternator issues
Battery replacement
Interior and exterior lights
Instrument gauges
Car alarm
Remote lock, unlock, and starters
Setup an Appointment With Tops Tire and Wheel
Now that you know everything we can do when your electrical and electronic systems aren't working, it's time to get those issues repaired. The team at Tops Tire and Wheel always strives to provide quick and affordable repairs, no matter what the problem is. So, do not let your vehicle's issues go unaddressed. Get a team of trusted professionals on the job. Call, visit our shop, or request an appointment online to set up an appointment.