Skip to Content
Wheel and Rim Repair in El Paso, TX
Keeping your wheels and rims in good shape is as essential as keeping the body and engine components properly maintained. Doing so ensures your car's various parts will last as long as possible. At Tops Tire and Wheel, our auto technicians care for your vehicle from top to bottom, including wheel and rim repair services to maintain the look of your rims and keep you driving smoothly on the roads. We provide services for personal and commercial vehicles. Whether you have a fleet of service vehicles that need maintenance or want to ensure your car is ready for the commute to work or weekday errands, we are here for you.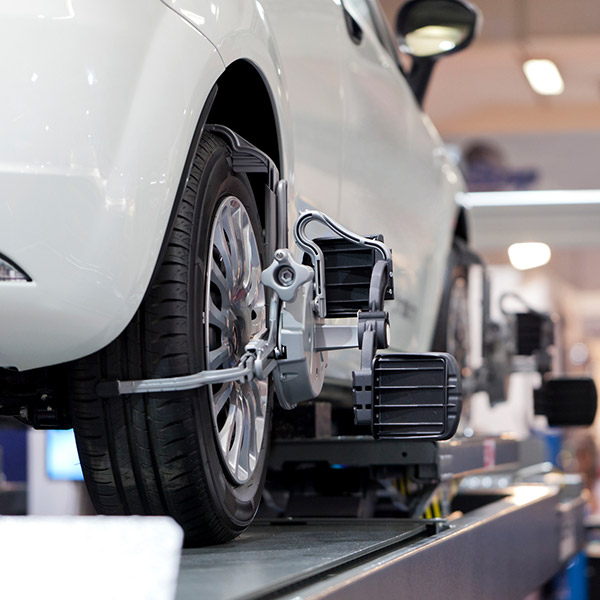 Types of Commercial and Personal Vehicle Wheel Repair
Car owners tend to use the terms "wheels" and "tires" interchangeably, but they are two very different parts of the vehicle. Everyone knows what a tire is, but a tire is not a wheel. The wheels are actually the round metal part consisting of the rim, spokes, and center disc that the tires go on. Most wheels today are made of aluminum alloy, and their design adds to every vehicle's unique look. Some are more ornate or aggressive than others. But no matter what they look like, wheels add to the visual aesthetic of a car. We offer various types of wheel repair to keep your vehicle looking and driving as it should.
Wheel Straightening – Bent rims can cause vibrating or shaking in the steering wheel when turning. The good news is that sometimes bent rims can be fixed without being replaced. Our rim straightening services can remove dents and bring the circular shape back for less money.
Scratch Repair – Since much of your car's appeal is the way it looks, rims that are scratched, dinged, or dented can be a drag. Whether you drive on rough roads or got a little too close to a curb, our team can return your rims to like-new condition, improving your vehicle's overall appearance.
Visit Us for Wheel Repair Today
You don't have to keep driving around on dinged-up rims or managing vibrations in your wheels. Repaired wheels will not only be visually pleasing, but straightening will reduce the wear on your tires and suspension components. Some wheel issues are only cosmetic, but some can be dangerous. Whichever type you're facing, visit the pros at Tops Tire and Wheel for detailed wheel repair services. Our locally operated auto care shop is committed to providing you and your vehicle with the best services in the area.