Skip to Content
Michelin Tires – Designed for Sustainable Performance
Michelin is recognized as one of the industry's leading manufacturers of cutting-edge tires designed to provide the ultimate safety, control, fuel efficiency, durability, and maximum performance. At Tops Tire and Wheel, our line of Michelin products offers premium-quality tires that meet the diverse demands of drivers throughout the El Paso, TX area and all over the world. Originally founded in 1889, The Michelin Group believes mobility is essential for human development. Michelin's commitment to developing modern, sustainable transport solutions has allowed them to remain at the forefront of innovation in designing and producing tires. For the ultimate in long-lasting, year-round performance, shop our selection of Michelin tires with us today.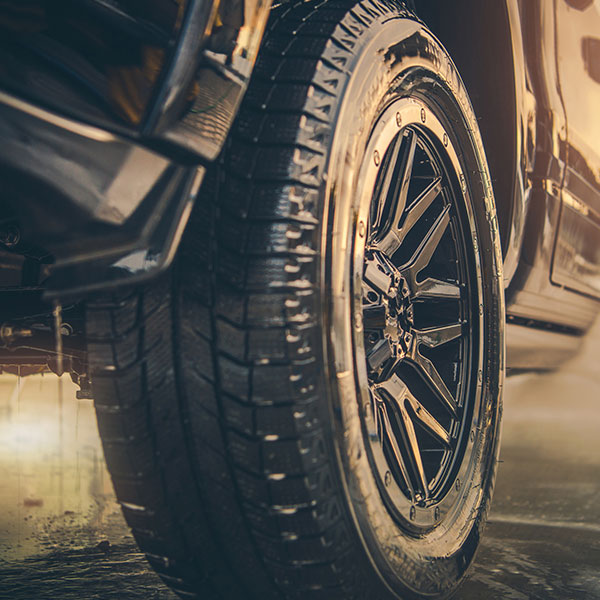 The Michelin Difference
Your vehicle demands only the best. Michelin puts more science into their tire design and manufacturing process so you can get the signature performance you want most. Michelin's line of replacement tires offers uncompromising quality, more performance on the road, and more value per mile. That's Michelin Total Performance. We want you to be completely satisfied with your Michelin replacement tires. Every Michelin tire purchase at Tops Tire and Wheel is backed by the Michelin Promise Plan, which includes:
60-Day Satisfaction Guarantee
3-Year Roadside Assistance
Limited Mileage Warranty
Tops Tire and Wheel: Serving Drivers' Needs Since 1980
For over four decades, Tops Tire and Wheel has been relied on by drivers throughout the El Paso area to provide top-notch auto tire services, quality repairs, and much more. As an official dealer for the industry's top tire and wheel manufacturers such as Michelin, BF Goodrich, and Cooper, you can expect a wide selection of only the best products offered in today's market. If you're in need of a new set of tires or are seeking service, contact us online or stop by one of our auto service centers today, where you'll receive expert service you can count on.