Skip to Content
Lifting, Leveling, and Lowering Kits
A Leader in Lift, Leveling, and Lowering Kits
Lift kits, leveling kits, and lowering kits are perfect for adding unique street appeal while upgrading your vehicle's overall performance. If you own a truck or SUV, modifying the height of your vehicle will help you provide better ground clearance, correct an uneven stance, improve handling and aerodynamics, prevent the potential body and undercarriage damage, and much more. Tops Tire and Wheel provides world-class lifting, leveling, and lowering kits for drivers and enthusiasts throughout El Paso, TX, and the surrounding communities. We are partnered with some of the industry's most trusted brands, including Pro Comp, Rough County, and Traxda, and will help you get the individualized style you want! Learn more about our custom lift, leveling, and lowering kits today.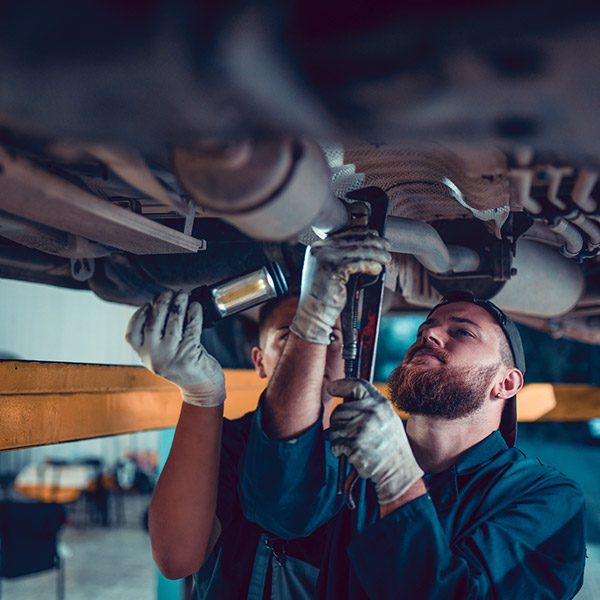 Bringing Your Vehicle to New Heights
There are many reasons why vehicle height modification is so beneficial. Because there are many different types of kits, our experienced automotive team will help you determine which kit is best suited for your vehicle.
Lift Kits – Adding a lift kit to your truck or SUV is the perfect approach to preparing for smoother off-road ventures, creating more space to install bigger wheels, tires, and other aftermarket upgrades, and establishing better overall control and performance. With a custom lift kit, your vehicle will be well-protected with more ground clearance while you ride in style. Types of lift kits include:
Lifted Spring Suspension Kits
Shackle Suspension Lift Kits
Shackle Reverse Lift Kits
Coil Suspension Lift Kits
Leveling Kits – A leveling kit is excellent for fixing an uneven stance and providing better weight distribution. If your vehicle weighs more in the front or rear, this imbalance can adversely affect the handling, suspension, and tire wear. When you have Tops Tire and Wheel install a leveling kit, we'll improve your vehicle's alignment and performance.
Strut Extensions
Torsion Keys
Coil Spacers
Rear-End Leveling Kits
Lowering Kits – Performance enthusiasts can greatly benefit from a lowering kit. These kits improve stability and enhance precision by creating a lower center of gravity, preventing potential rollovers. Lowering your car's height also promotes better aerodynamics and boosts steering and braking response.
Wood Blocks or Tire Chocks
Air Compressor
Hand Tools
Jack and Jack Stands
Rely on the Experts at Tops Tire and Wheel
With so many aftermarket options in today's automotive industry, Tops Tire and Wheel will provide you with the expert knowledge you need to weigh the pros and cons and make the most informed decision. If your truck or SUV is used for everyday driving and towing, a leveling kit may be the most suitable option for more stability. If you want more ground clearance and larger wheels for aggressive use off-road through mud, water, or snow, a lift kit may be perfect for you. For a distinctly unique appearance and uncompromising performance, a lowering kit may be the best bet. No matter what your goal is, we're here to help. Contact us today to learn more.