Skip to Content
Preventative Maintenance and Tune-Ups
There's No Time Like the Present for Auto Maintenance
What's the best way to give your vehicle a long lifespan? The answer is frequent visits to your local mechanic for routine maintenance. Even though it's tempting to put off maintenance appointments, they're crucial to keeping your car road-ready. The team at Tops Tire and Wheel in El Paso, TX is here to make your experience with auto maintenance and tune-ups positive and hassle-free. Our technicians have years of experience working with cars, trucks, and SUVs, and we'll have your vehicle out of the shop promptly. Give us a call to learn more about our affordable services that never compromise quality.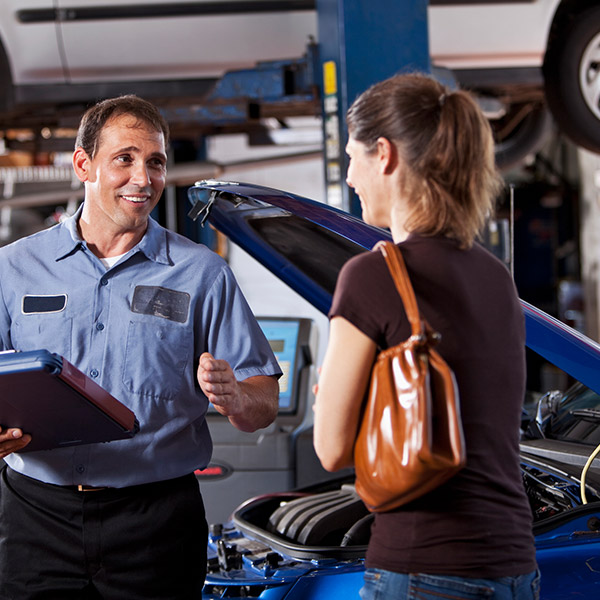 Is It Time for a Maintenance Appointment?
If you haven't stopped into our service station in the last year, the answer to the above question is probably yes, and it's time for a maintenance appointment. The general wisdom is that vehicles should have a tire rotation and an oil change every 5,000 to 6,000 miles. Many experts suggest getting your vehicle's AC checked each season. But depending on the make and model of your car or truck, you may need to schedule maintenance more frequently. If it's been a while since your last preventative tune-up, stop by our El Paso, TX location and learn more about the benefits of regular maintenance.
Trusted for a Range of Maintenance Services
Maintenance isn't just a quick visual inspection. In fact, our preventative maintenance packages are comprehensive and look at all parts of your vehicle. When you choose us for auto care, you can be sure that you're getting a thorough evaluation of your vehicle. Your tune-up will include:
Inspecting, replacing, or flushing engine fluids (oil, brake fluid, power steering fluid, transmission fluid, windshield wiper fluid, antifreeze, and coolant)
Checking all lights
Inspecting the HVAC system, including vents, air conditioning, and heating
Running engine diagnostics
Tightening nuts and bolts
Inspecting belts, hoses, and pipes
Checking for leaks and rust
Examining wiper blades
Inspecting or replacing brake pads
Evaluating tires for wear and checking air pressure
Testing and examining the battery
Tire balancing, rotation, and alignment
Inspecting or replacing air, oil, and fuel filters