Skip to Content
Car Battery Replacement and Electrical Repairs
Your car's battery and electrical system work together to help get your vehicle started when you turn the key and run the various components within the vehicle while you're driving. The team at Tops Tire and Wheel in El Paso, TX offers comprehensive battery replacement and electrical repairs if any of these components aren't working correctly. If your battery dies, you won't be able to start your car. When your electrical system acts up, certain functions like interior lights, dashboard lights, electrical outlets, and other accessories don't work. Are you dealing with a sudden loss of power or a dead battery? Schedule an appointment with us today.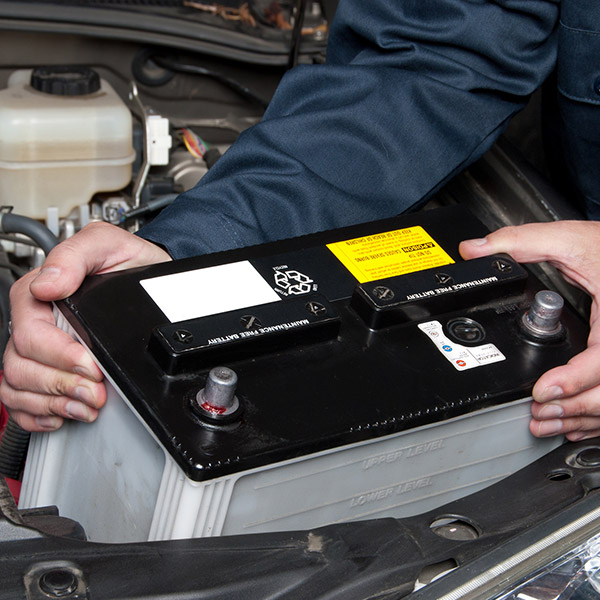 Battery Testing and Electrical Troubleshooting
Our goal is to ensure you can enjoy the full functionality of your vehicle and all of its accessories. What's the benefit of heated seats on a cold morning if you can't use them because of a faulty electrical system? How much of a nuisance is it if you have to keep jumping your battery to start your car? Bring your vehicle to us, and we'll take care of all these minor inconveniences or more significant issues you're facing. We offer:
Battery Testing & Replacement – If you try to start your vehicle and find your battery dead, you may be able to get it going with a jump. However, you don't want to have to do that too often. Once you've started your car, bring it to us, and we can test the battery to see how much life is left in it. If your battery is dying or more than three years old, it's best to have it replaced.
Electrical Repairs – Electrical problems in the car can be from a dead battery, blown fuse, or a wiring issue. Whatever the cause, our certified technicians can pinpoint the reason, provide the appropriate repair in a timely manner, and have you back on your way.
Your Local Car Care Experts
With a local team of auto care professionals like us in your area, there's no need to put off getting the vehicle repairs you need, especially when it comes to battery or electrical issues. Tops Tire and Wheel is committed to offering all of our customers superior services without jumping through hoops. We have an entire team of trained technicians and nationwide warranties to back up our labor, making our company one of the most trusted names in car care service nationwide. Contact us to schedule your appointment today.