Skip to Content
Keep Your Fleet on the Move
We understand your company's fleet is one of your most valuable assets. When your fleet needs maintenance or repairs, you need an efficient, reliable program designed to optimize automotive performance and minimize your operation's downtime. Tops Tire and Wheel provides comprehensive fleet services for commercial customers throughout El Paso, TX, and the surrounding areas. No matter the size of your fleet or the complexity of work, our state-of-the-art fleet services program can accommodate your unique demands and keep your vehicles on the move. Explore our comprehensive fleet services and get started today.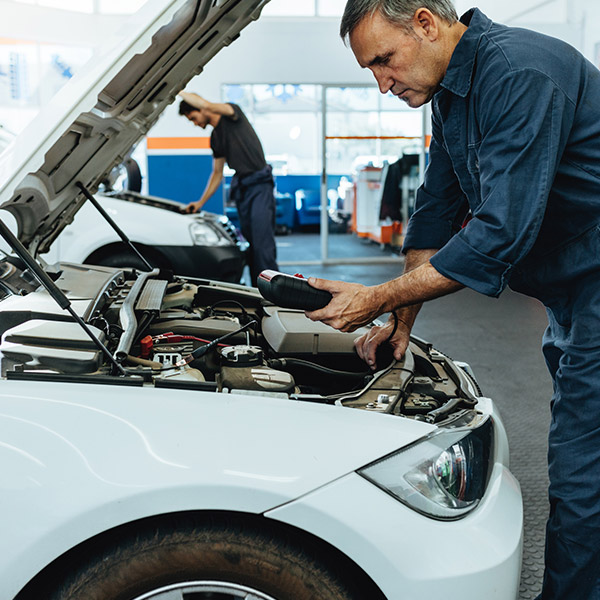 Your One-Stop Solution for Convenient Fleet Services
Tops Tire and Wheel is your one-stop-shop for fleet maintenance and repair services. We're committed to providing the prompt, responsive service your business needs to run as smoothly and efficiently as possible. When you partner with Tops, we'll serve as an extension of your team and develop a customized service and support plan. Our certified professionals are highly skilled at performing full-service maintenance, from inspections and preventative maintenance to tires, brakes, suspension, and other complex repairs for any vehicle in your fleet. Get the full value out of your fleet through the convenience of our dedicated fleet management program.
Brakes
Tires
Transmission Service
Alignment Service
Electrical Systems
Heat & A/C Systems
Steering Systems
Engine Tune-Ups & Repair
Routine Maintenance
And Much More
Why Choose Tops Tire and Wheel
When you choose Tops Tire and Wheel, you can be assured we'll provide the uncompromising service our customers have relied on for over four decades. With our extensive experience, we are well-positioned to handle fleets of any size and help businesses preserve their fleet's operational efficiency and economic performance. With our advanced technology and a large selection of replacement parts, our highly skilled technicians will keep your business moving forward. Contact us to learn more about our fleet maintenance and repair services today.