Skip to Content

Quality Tires by Goodyear at Tops Tire and Wheel
Your tires should be replaced after they begin to wear and before driving becomes unsafe. The professional auto technicians and tire specialists at Tops Tire and Wheel in El Paso, TX can assist you when that time comes. Not only do we offer tire inspections and assessments on your current vehicle, but we offer a complete inventory of tires from Goodyear and will finish the job with reliable installation. Is it time to shop for new tires? Visit our tire shop today.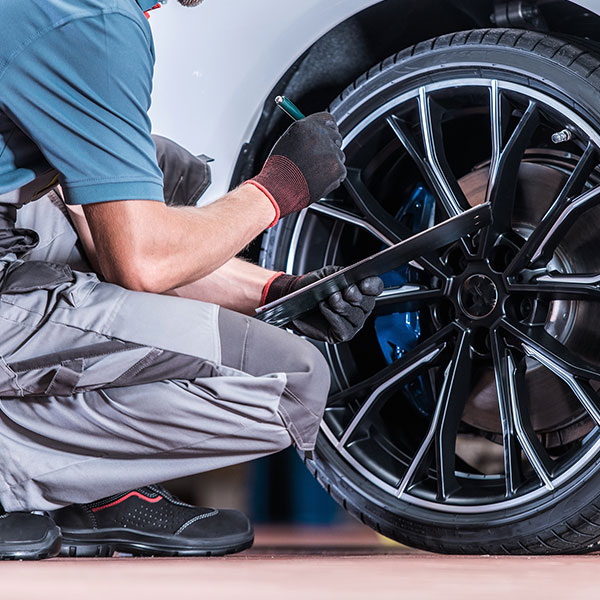 More Than a Century of Quality Tires
Goodyear is a name synonymous with quality. As a worldwide brand, they've been manufacturing some of the best tires for more than 100 years. With cutting-edge technology and a history of innovation, you won't have to second-guess your decision to put a set of Goodyear tires on your vehicle. It will be one of the smartest car decisions you can make.
Shop Tires by Type or by Vehicle
Whether you're looking for tires to handle a specific style of driving or want a set designed for your type of vehicle, we can help narrow down your search. Our inventory of Goodyear tires can meet the needs of any car, minivan, light truck, or SUV. Shop for:
Find a New Set of Goodyear Tires
When you look around at other vehicles on the road, it shouldn't be a surprise to see the number of them riding on Goodyear tires, and Tops Tire and Wheel is your local tire shop offering these same great products. Let's get your vehicle outfitted with a set of high-quality, reliable tires from Goodyear and feel the difference on the road beneath you.